Top Three Waterfront Condos in Toronto
Fancying about staying in one of the waterfront condos Toronto? Staying in this part of town has several advantages. Let's take a closer look at waterfront and specifically Harbourfront and then learn about some of the best condos available in this area.
Toronto Harbourfront
Harbourfront is one of the best neighborhoods in downtown Toronto that is a part of Toronto Waterfront. This neighborhood extends from Bathurst Street and Queens Quay. It also has a boundary with Yonge Street and The Gardiner Expressway.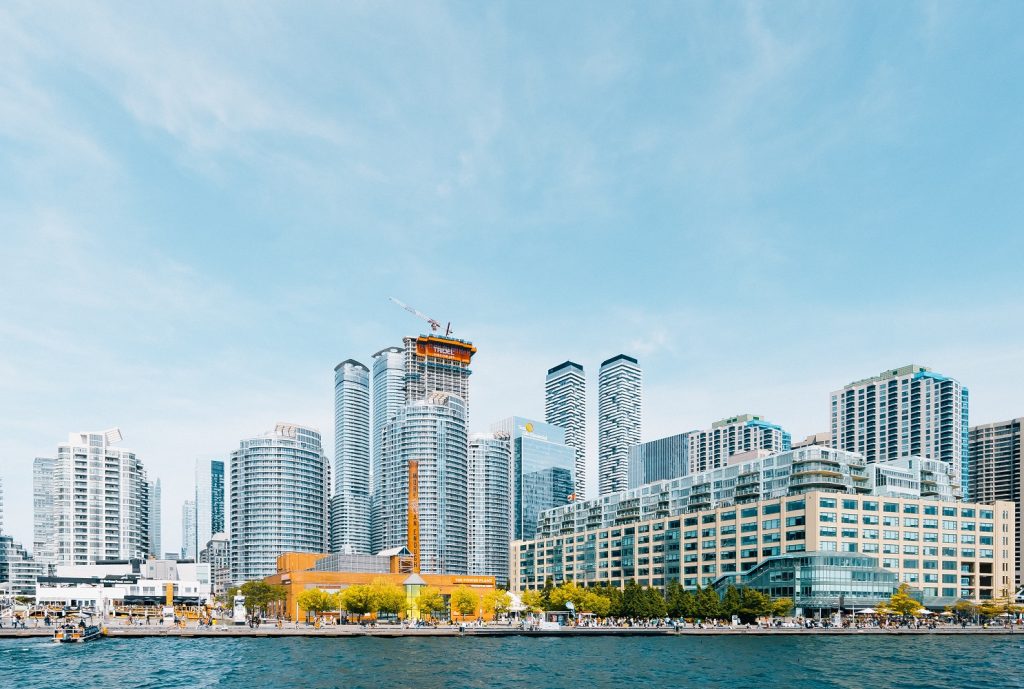 Waterfront is a mixture of industrial lands, hotels, boating uses, administrative offices, hotels, and ferry docks. But you will find many high-rises and condos in the Harbourfront area. One of the great things about this part of the city is that from here, you have easy access to the Union Station. From this transportation hub, you can travel to numerous destinations by train.
Read More: Room for Rent in Toronto at $300 – Best Options to Choose From
Moreover, as you are away from the bustling part of the city, staying in one of the Harbourfront Toronto will be a relaxing experience for you. Each day, you can enjoy the fantastic view of Lake Toronto and the islands.
What to Do in Harbourfront?
If you have decided to rent one of the waterfront condos Toronto, you'd probably wondering about what activities you can enjoy during your stay. Read the following to know about some of the most attractive places and outdoor activities to do, especially in Harbourfront.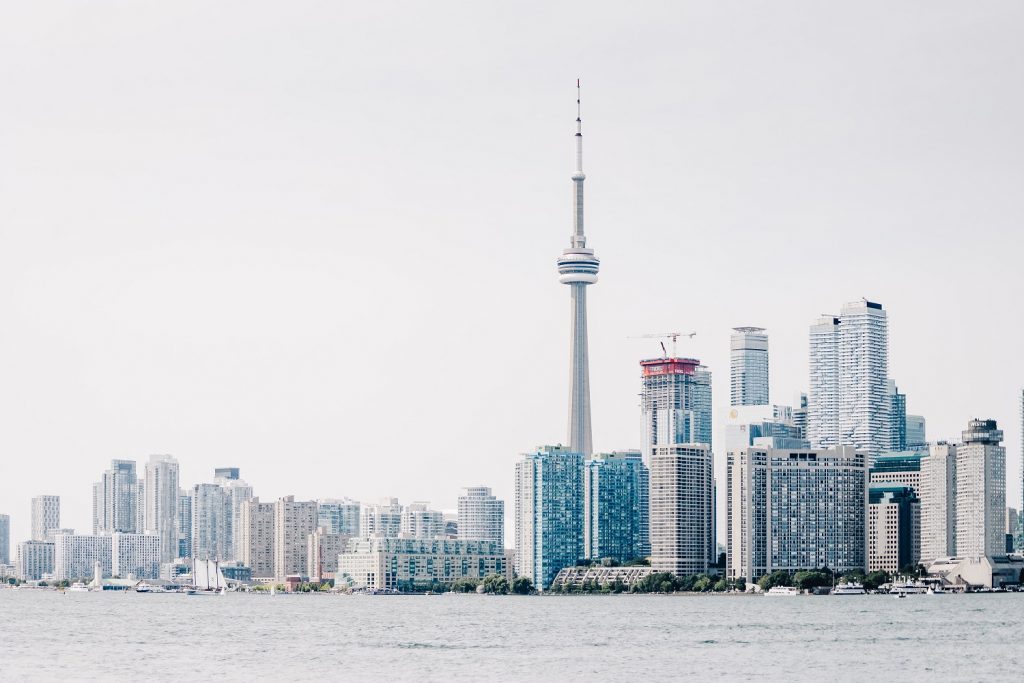 CN Tower
With 553 meter height, CN Tower is the third tallest tower in the world. This massive structure is considered Toronto's signature icon. Definitely, riding a 447-meter glass elevator and being above the Toronto skyscrapers can be an unforgettable experience. You can visit viewing docks to have a more detailed 360-degree view of this fantastic city and the lake.
Tips: If you visit CN Tower on a clear day, you may have the chance to see Niagara Falls from SkyPod.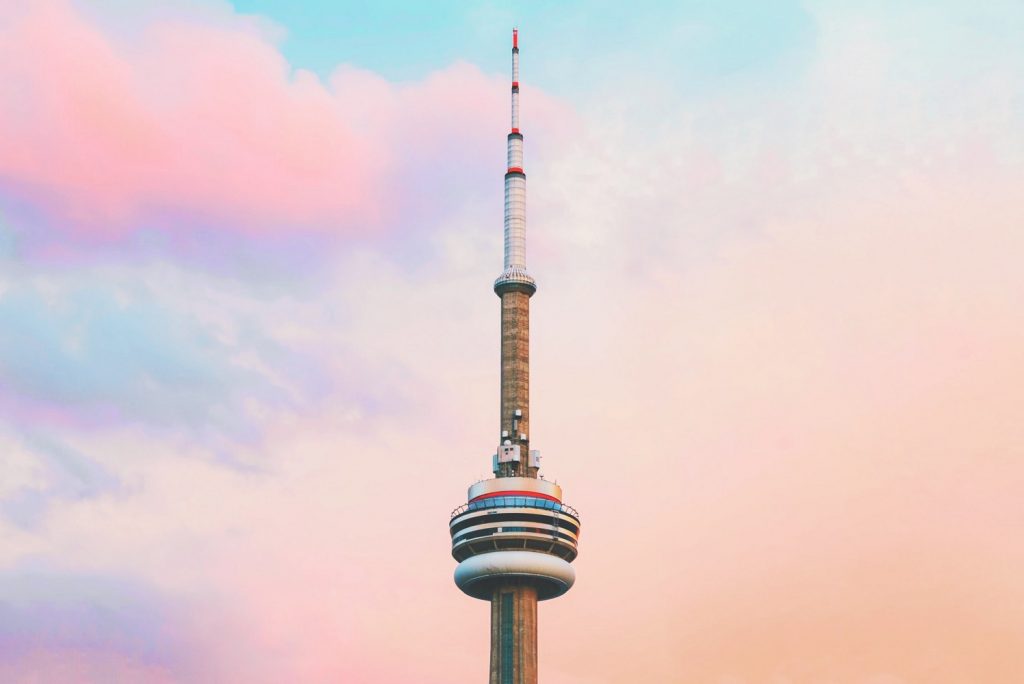 Related Article: Top 5 Italian Restaurants Downtown Toronto
Another fun activity to do in CN Tower is to enjoy a delicious meal with a breath-taking view of the city. The revolving restaurant almost takes 72 minutes to make a full rotation. If you like to see the twinkling lights of Toronto, it's better to reserve the place for the night.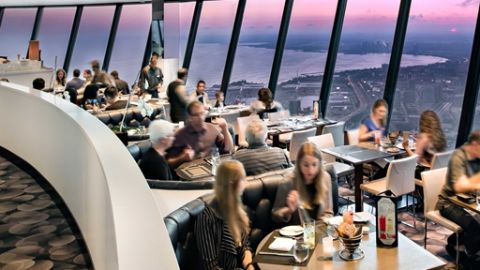 Test your courage by walking on the glass floors at the height of 342 meters. If you want an even more extreme activity, try Edge Walk! As the name indicates, this is a full circle hands-free walk on a ledge encircling the top of the Tower's main pod. Sound thrilling; right?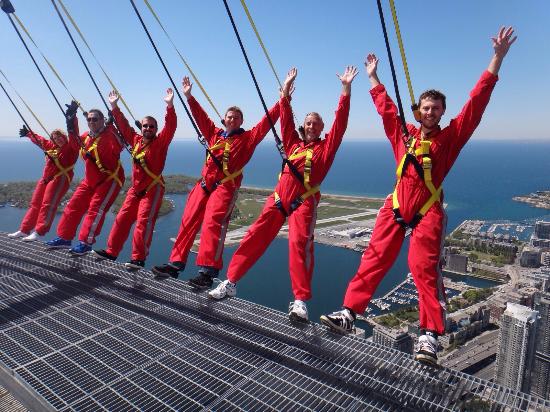 Harbourfront Center
Hosting more than 4,000 events and millions of visitors per year makes Harbourfront Center one of the most popular tourist attractions in the city. Visiting Harbourfront center, you can see some of the best cultural, arts, and educational events and venues in Toronto.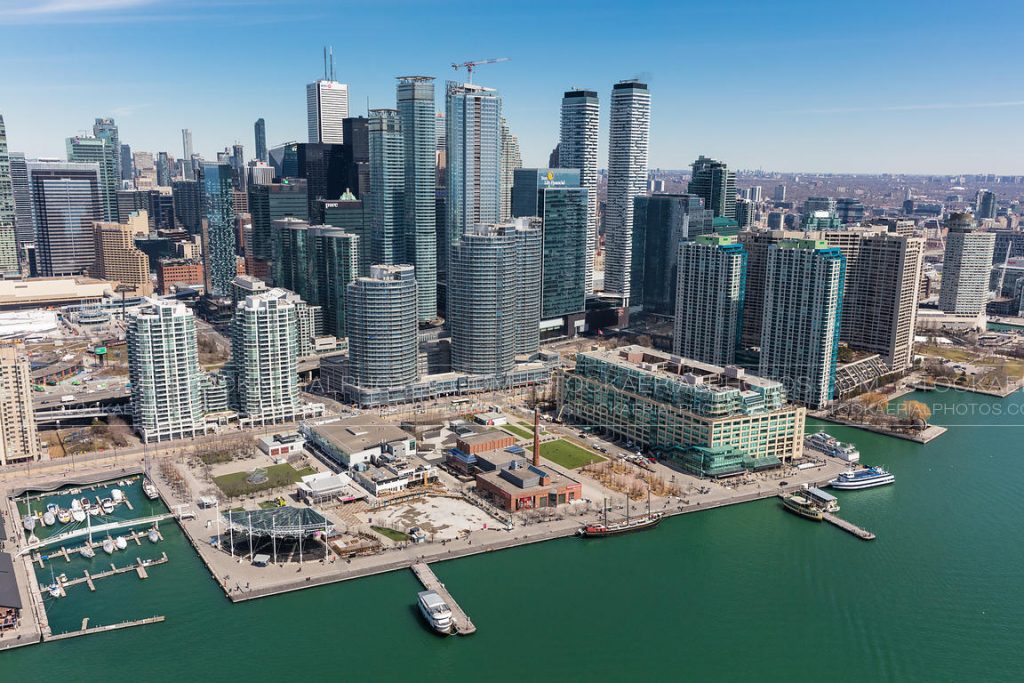 Moreover, you can find community spaces, restaurants, art studios, gardens, and of course, an outdoor skating rink in this complex. Harbourfront Center is a perfect place for family activities and those who are in love with music, dance, literature, and theatre.
Related Article: Nathan Phillips Square Events: Things to Do and Where to Stay Nearby
Rogers Center
This one of those who in love with sports, and especially baseball! While you are staying in one of the waterfront condos Toronto, you can enjoy watching a great game at Roger Center, home to the Toronto Blue Jays of Major League Baseball. Also, if you're lucky enough, your favorite singer might have a live performance in this magnificent stadium.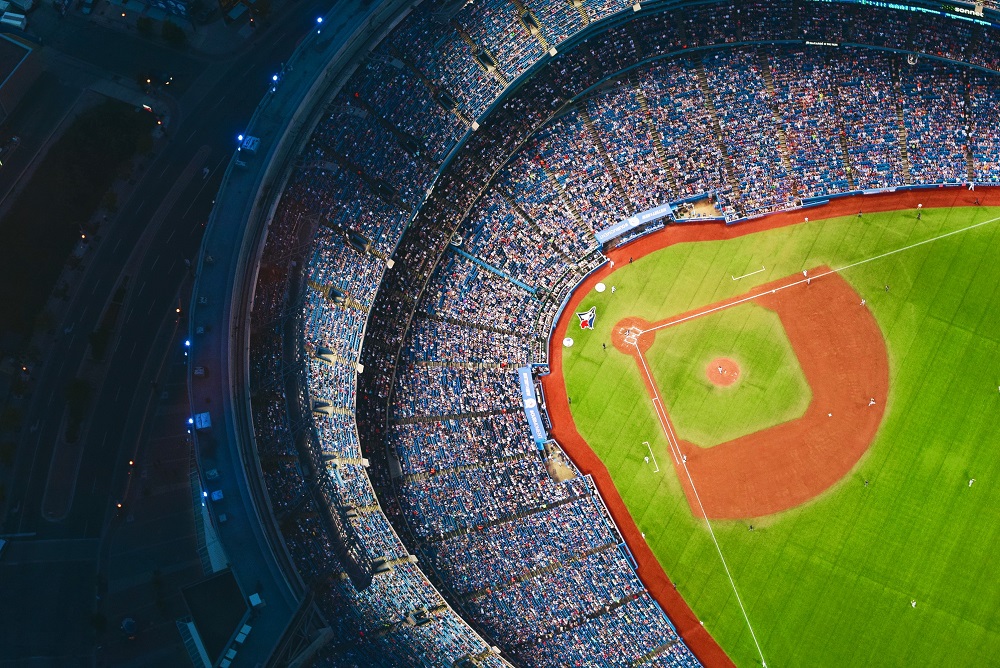 Read More: Top 5 Penthouses in Downtown Toronto
Waterfront Condos Toronto: The Top Three
If the irresistible beauty of Harbourfront neighborhood haunts you, you can choose one of these waterfront condos Toronto as your short term rental apartment while you are in the city. So, here are the best three:
1- Stylish High Rise Studio – CN Tower View by Lake
Located at 8 York Street, this stylish and modern condo gives you the best view of CN Tower and the Lake from the 34th floor. You can find all the necessary equipment and facilities in your unit. Thus, you will ultimately feel in the home while you are miles away. One of the best Starbucks in Toronto is located in this condo vicinity. Also, you can use the Toronto Streetcar System to get anywhere you like in downtown.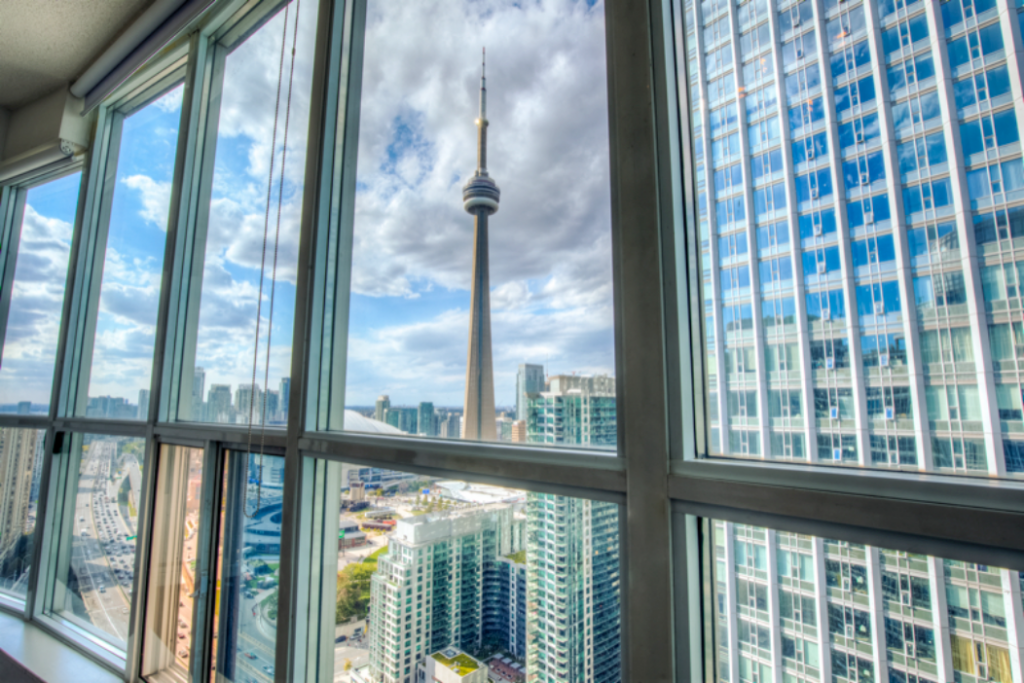 If you want to rent this place, visit Stylish High Rise Studio – CN Tower View by Lake.
2- Modern Lakeview Apartment by Union Street in Toronto
This furnished apartment for rent in Toronto is located in the heart of the Entertainment District. The location makes it easy to reach Bay St, Air Canada Centre, Rogers Centre, and CN Tower. State of the art facilities, including a swimming pool, is available all year round. Also, there are an exercise room, billiards room, and sauna/steam rooms.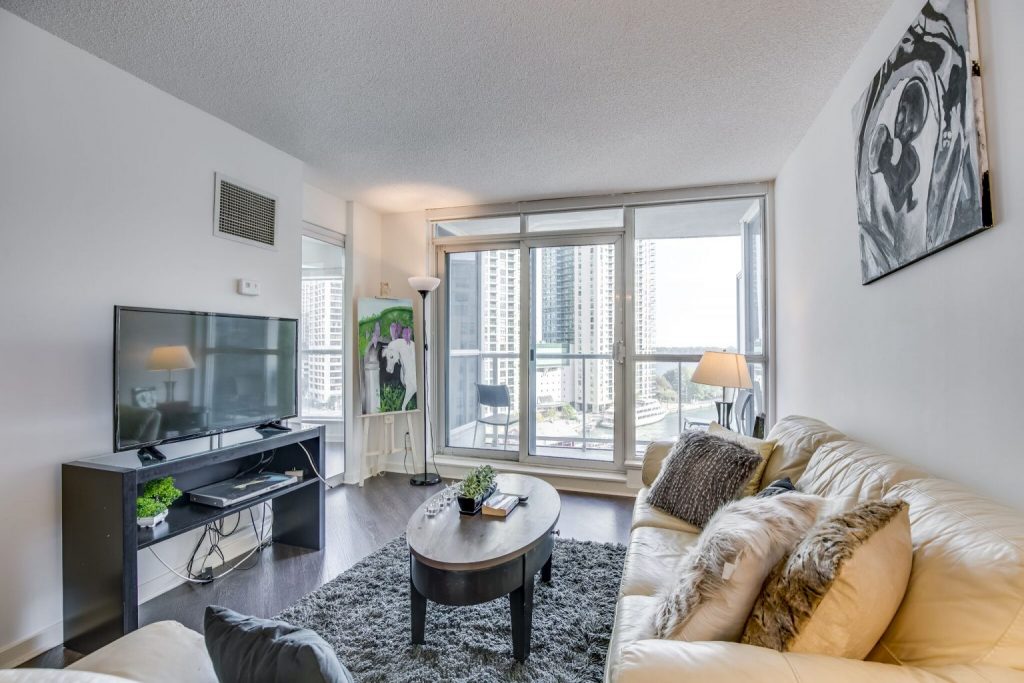 If you found this place suitable, you can rent it for an attractive price here: Modern Lakeview Apartment by Union Street in Toronto
3- Mind blowing Lake View by CN Tower
This is one of the best waterfront condos, Toronto, that has one bedroom which has a queen-sized bed. The living room has a comfortable sofa for one person. A massive Starbucks located right under the building. This is a spacious apartment that has a queen-sized bed.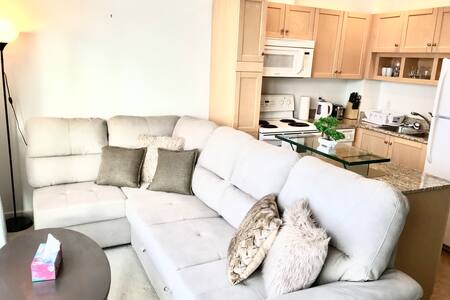 The living room has a comfortable sofa for one person. The place is also a hop skip and a jump away from PATH (an underground city of shops, bazaars, and food), Union Station (The center for the transit lines of Toronto and the surrounding areas), TTC Street Cars, and a whole lot more. Also, just a 2-minute walk from the train station! Getting around without a car will NEVER be a problem.
If you want to find out more about this place, take a look at Mind blowing Lake View By CN Tower
Conclusion on Waterfront Condos Toronto
If you love to stay in a part of Toronto, which never gets you bored, the Harbourfront neighborhood is your best choice. The only thing that you need to do is renting one of the waterfront condos, Toronto.