The Best Rental Suites in Downtown Toronto
Moving for a short time in Toronto with your family? Looking for a spacious place to stay while you are in Toronto? Well, the good news is, there are numerous options for you. In this article, we're going to introduce you to some of the best rental suites downtown Toronto. So, stay tight and read this article carefully.
Why Staying in Toronto?
Toronto is vibrant and one of the best cities not only in Canada but in the world. So, no matter why you want to stay temporarily in Toronto, you're going to love the place. Above all, with its numerous tourist attractions and interesting sites, you will never get bored in this city. As Toronto is one of the most important financial cities in Canada, there are a lot of business opportunities for everyone.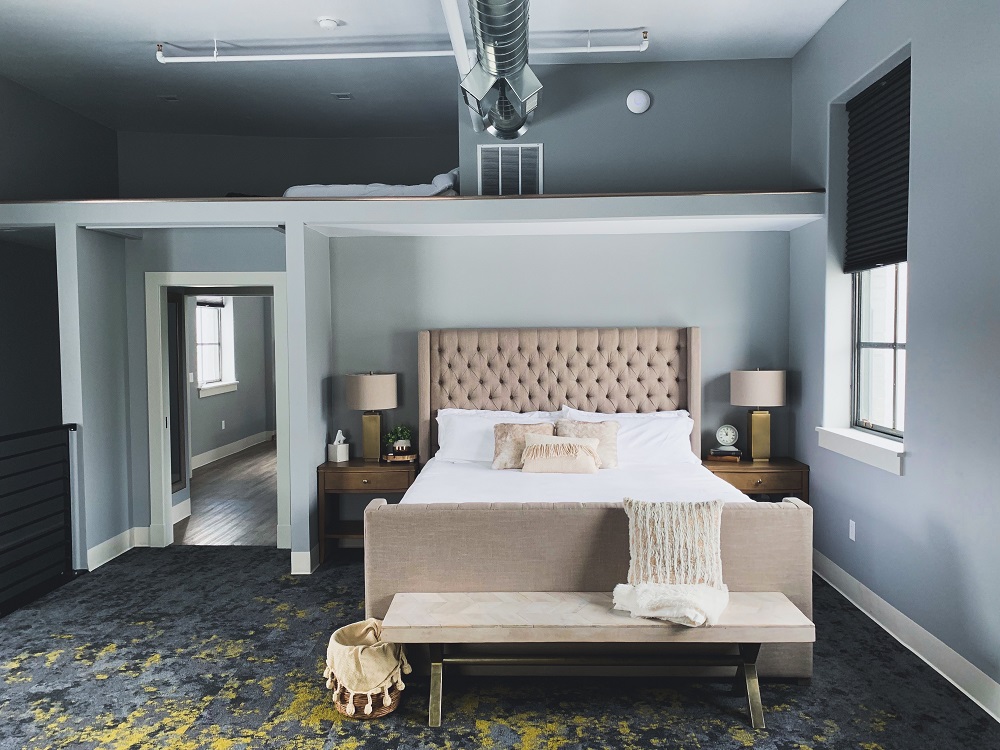 What to do in Toronto?
One of the best activities to do in Toronto is by testing different foods. As a result, there are numerous restaurants downtown where you can find mouthwatering dishes. For example, If you are into Italian cuisine, take a look at Top 5 Italian Restaurants Downtown Toronto. Also, you can try the most delicious sushi in downtown Toronto. Are you are a vegan? Don't worry there are some of the Best Vegan Restaurants in Toronto.
The Best Rental Suites in Downtown Toronto
In the following, we're going to introduce you some of the best rental suites in downtown Toronto. The good thing about these properties in that you don't have to bring any furniture with you, as they are already fully furnished. This way, not only you save your money, but you can use it for more family adventures in Toronto!
Also, the other fascinating thing about these suites in downtown Toronto is that they are affordable. Compared to other accommodations such as hotels, rental condos can be much better choices. Moreover, as the whole place is yours, you can completely feel like home. So, let's take a closer look at these suites.
Spacious Luxury Apartment in Downtown Yorkville
With two comfortable bedrooms and the capacity of four guests, this is one of the best suites in downtown Toronto. This condo is situated in Yorkville Ave., which make it so easy to navigate the city and enjoy urban activities.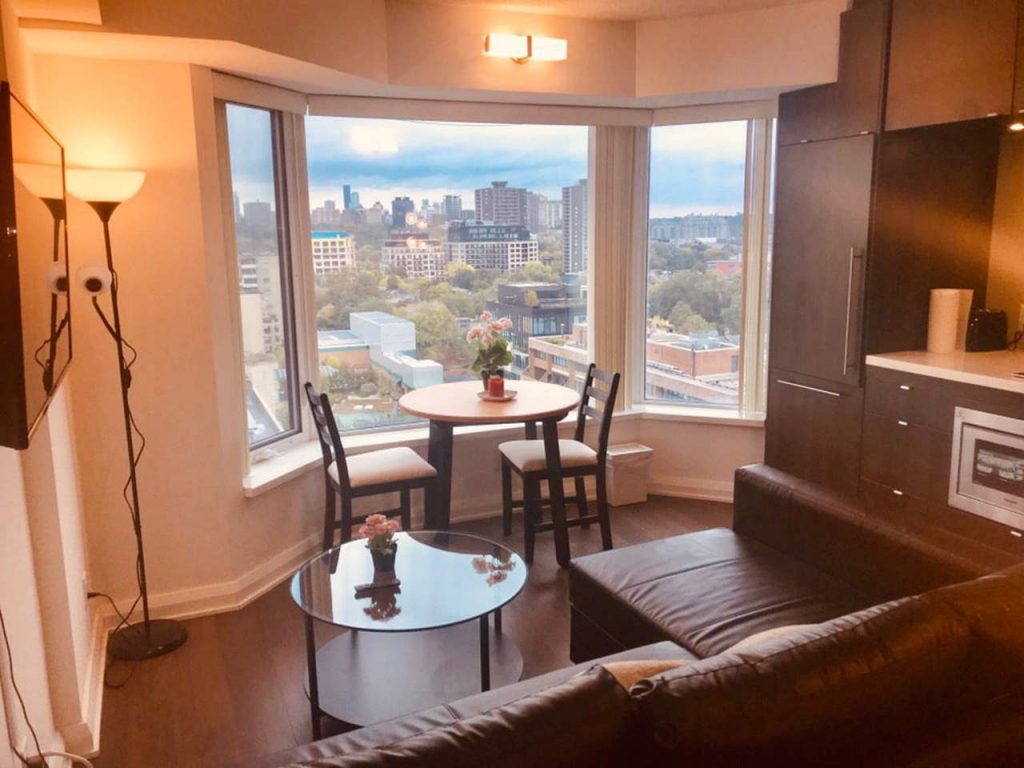 Moreover, there is a comfortable queen-sized bed and a convertible sofa that turns to a comfy bed. Also, you can enjoy a breathtaking view of the city from the 15th floor. Staying in this suite, you can also enjoy high-speed internet and Wi-Fi connection. Also, you will find a dining table (with a perfect view of the city), a coffee maker, a kettle for the tea lovers, a toaster, and an Iron and its board.
Moreover, you can find toiletries and a hairdryer in the bathroom. Don't worry about your clothes; there is an on-suite laundry with washer and dryer. Also, there is 24-hour security and the area is completely safe. It is worth to mention that there is no parking lot, but you can use the public parking which is located next door.
So, for more information read: Spacious Luxury Apartment in Downtown Yorkville
A Gorgeous Penthouse in Down Town Toronto
This spacious three-bedroom suite is one of the most luxurious properties of Tirbnb. Also, located in the Entertainment District in City Place, you have a verity of options in your neighborhood. These places are also in the vicinity: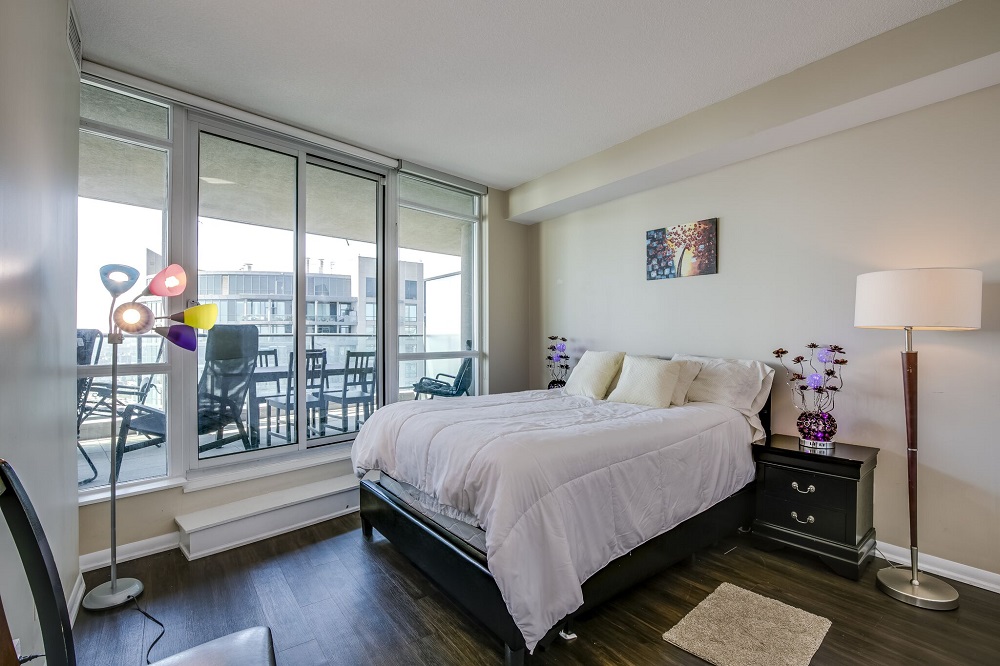 Bus 509 to Union Station (5 min)
Liberty Village
Also, don't forget that this is a penthouse! As you are on the 37th floor, you will have a fantastic view of the Lake and Toronto islands. Moreover, the other great thing about this place is that it has a modern interior design which pleases your eyes.
Want to rent this place? Click here.
Other Options besides Suites in Downtown Toronto
Finally, if you are a solo traveler or an individual business person, you might want to rent a smaller place. Well, that's completely ok! We can offer you Find the Most Luxury Condos in Toronto, Top Three Toronto Studio Apartments to Rent, and Condos for Rent in Downtown Toronto.