Condos for Rent in Downtown Toronto
Are you looking for condos for rent Toronto? Take a look at this list to see different types of condos available in different parts of Toronto.
Toronto is a touristic city. So, the chances that you get bored in this city are almost zero. There are a lot of activities and things going on in downtown. Here are some of the places that you can visit while you are temporally staying in Toronto.
CN Tower
The CN Tower is Canada's most iconic and popular landmark. It is representing the Toronto skyline at 553.33 m (1,815 foot 5 inches). The CN Tower is a worldwide renowned architectural monument. Also, it is a modern world technological wonder, a first-class entertainment and dining venue, and a must-see for anybody visiting Toronto. So, make sure you put CN Tower on your must-see list.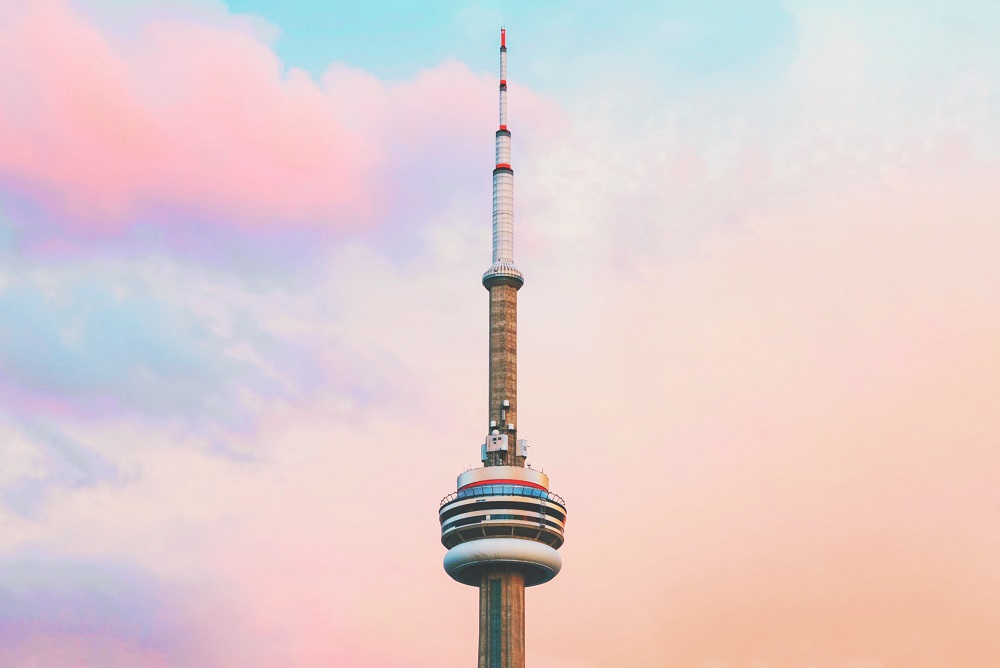 Spectacular views include panoramic window walls and glass roofs are other wonders of CN Tower. Don't forget to try some of the best restaurants in Toronto in this tower.
The Royal Ontario Museum
The Royal Ontario Museum is an Art, World Culture and Natural History Museum in Toronto, in Ontario, Canada. It is one of the vastest museums in North America and Canada. This amazing cultural attraction draws more than one million visitors each year, making the ROM the most visited museum in Canada. So, why do you waiting for? Put ROM in your list of attractions!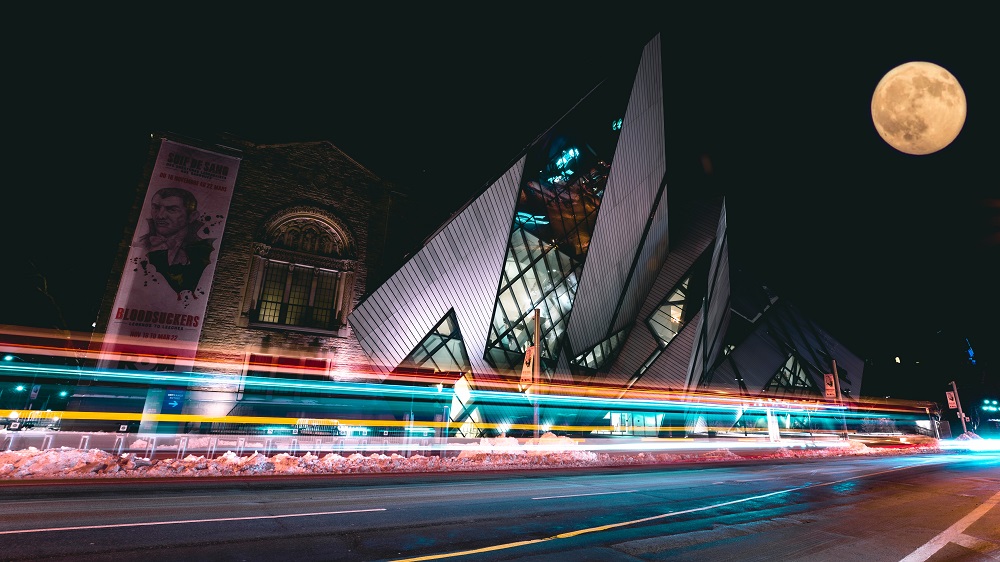 With more than 6,000,000 objects and 40 galleries, the museum's vast holdings of world culture and natural history add to its international reputation. The museum includes a collection of fossils, rocks and meteorites, Canadian and European historical artifacts, as well as African, Near East and East Asian sculpture.
Condos for Rent in Downtown Toronto
Here some of the condos that you might like to rent in downtown Toronto:
1- Studio Apartment Toronto | Furnished and Hotel Style
This one-bedroom condo for rent in downtown Toronto is an excellent option for those who love to do the shopping, as there are many shopping centers nearby. Moreover, as you are in one of the best neighborhoods in the city, you can taste mouth-watering foods in Toronto's best restaurants, bars, lounges, and clubs.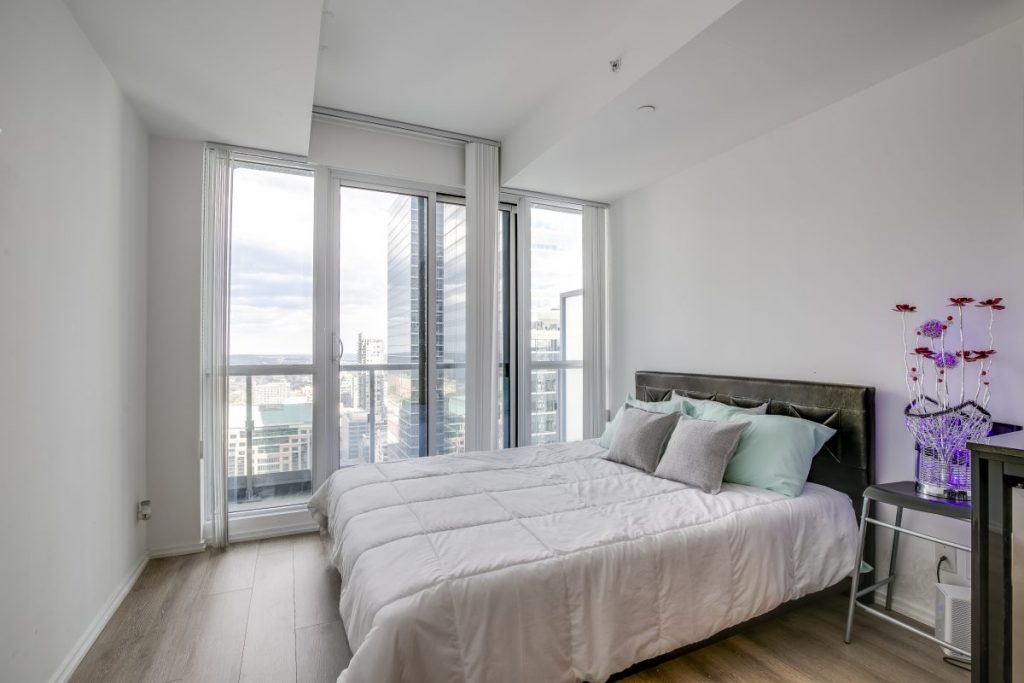 Amenities and Facilities of Studio Apartment Toronto
A luxury brand new building
In walking distance of Eaton Center
Large screen TV with Apple TV and Netflix
Breathtaking view of Toronto above the clouds
State of the art dining table and other furniture in the living room
Floor to ceiling windows in the living room makes the unit look stunning!
One-bedroom apartment with a capacity of two guests (There is a queen-sized bed)
Find out more: Hotel Style Condo by Hilton Hotel – Furnished and Affordable Short Term Rental
2- Furnished Condos for Rent Toronto with Panoramic View
The condo is between Richmond St., Adelaide St., and Bay St., so this location allows you to walk along Bay Street to the north. When you get past Adelaide, turn left onto the first street (Temperance St.). The condo is the last building on the right next to a coffee shop.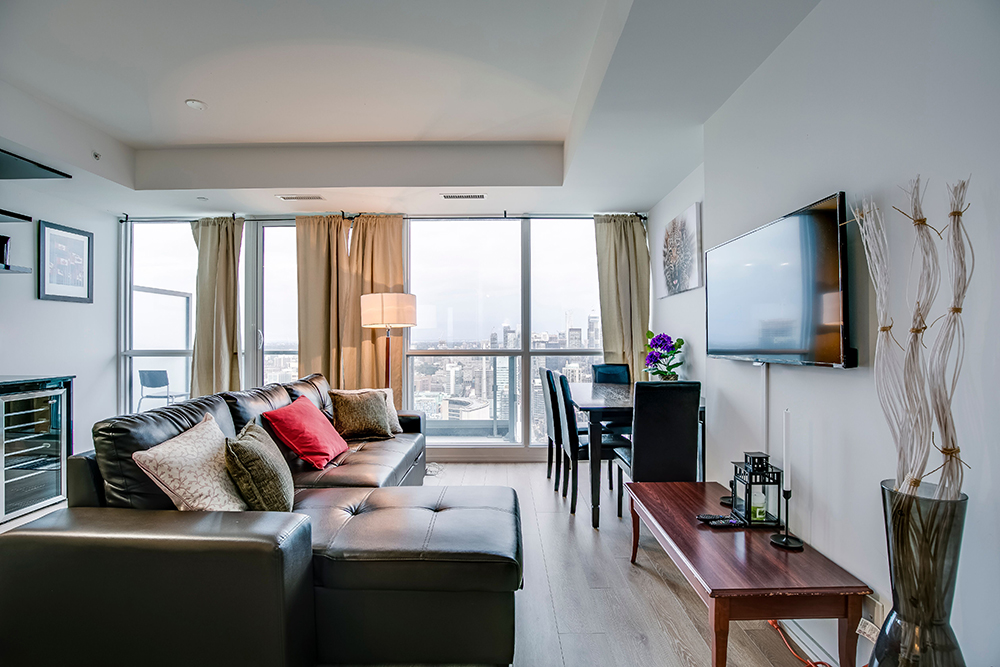 Toronto is a vibrant town. It can offer you many unique attractions, such as Dundas Square, Rogers Center, CN Tower, and several shopping venues. No matter what your taste is, you can find your favorite activity here. It is also one of the largest business centers in the world.
Read More: Panoramic Furnished SkyView
3- A Gorgeous Penthouse in Down Town Toronto
It has three bedrooms, a swimming pool, and a sauna as well as a hot tub and a bathtub. You can keep up with your workout in a cozy gym with the most spectacular view of the lake Toronto. Also, the view from the balcony gives you absolute pleasure and makes this property one of the best 3 bedroom condos to rent in Toronto. There are two master bedrooms, each with a queen-size bed and a small bedroom with a single bed.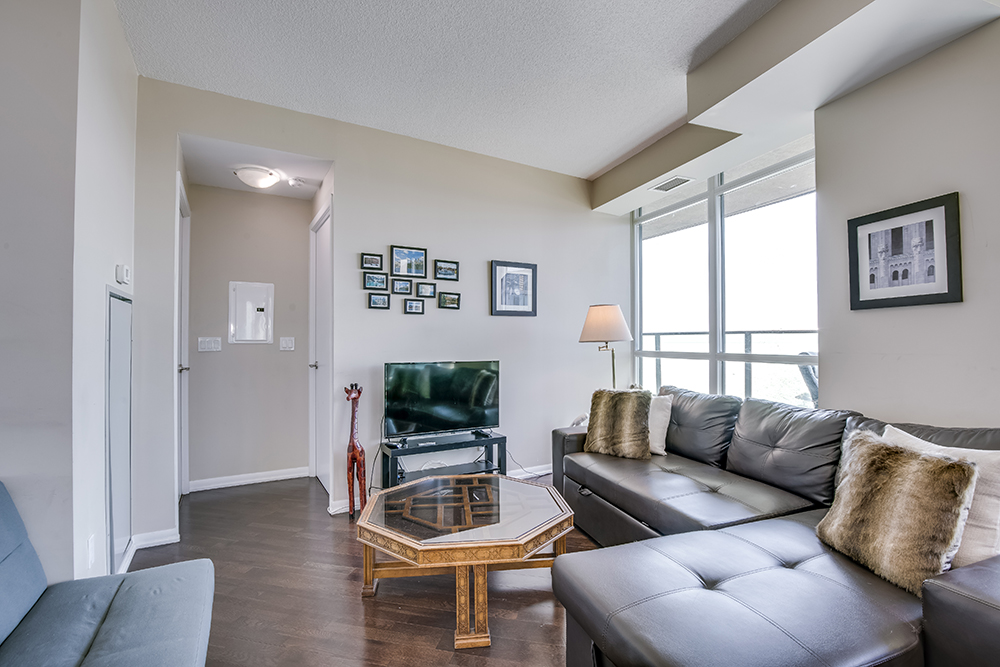 Besides, all the bedrooms have a view of the lake and a very spacious balcony. The living room has a comfortable sofa bed that turns into a queen-size bed. There is also a large cable TV screen available. You can find a state-of-the-art dining table with a marble top and other modern furniture in the living room. Window walls in the living room make the outstanding lake view of the unit look stunning and leave one of a kind memories of a lifetime!
Read More: A Gorgeous Penthouse in Down Town Toronto
4- Brand New Condo in CORE Downtown Toronto
This unique apartment is located at 87 Peter Street, in the entertainment district and in the heart of the city. This area of the city has a wide variety of dining, shopping and entertainment facilities. These features make this accommodation perfect for business travelers to Toronto. If you want to save your money, this condo is the ideal replacement for hotels like Hilton or Trump.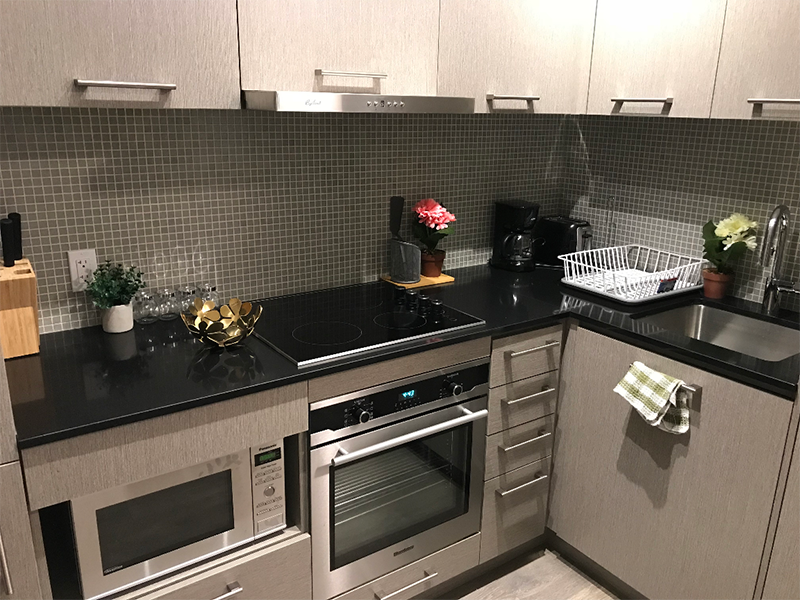 Being in this part of the city enables you to discover Toronto attractions quickly. Here are some of the places to visit:
Read More: Brand New Condo in CORE Downtown Toronto | Short Term Rental
5- Modern Lakeview Apartment by Union Street in Toronto
This furnished apartment for rent in Toronto is situated in the heart of the entertainment district. The location makes it easy to reach Bay St, the Air Canada Center, the Rogers Center, and the CN Tower. The state of the art facilities, including a swimming pool, are available all year round.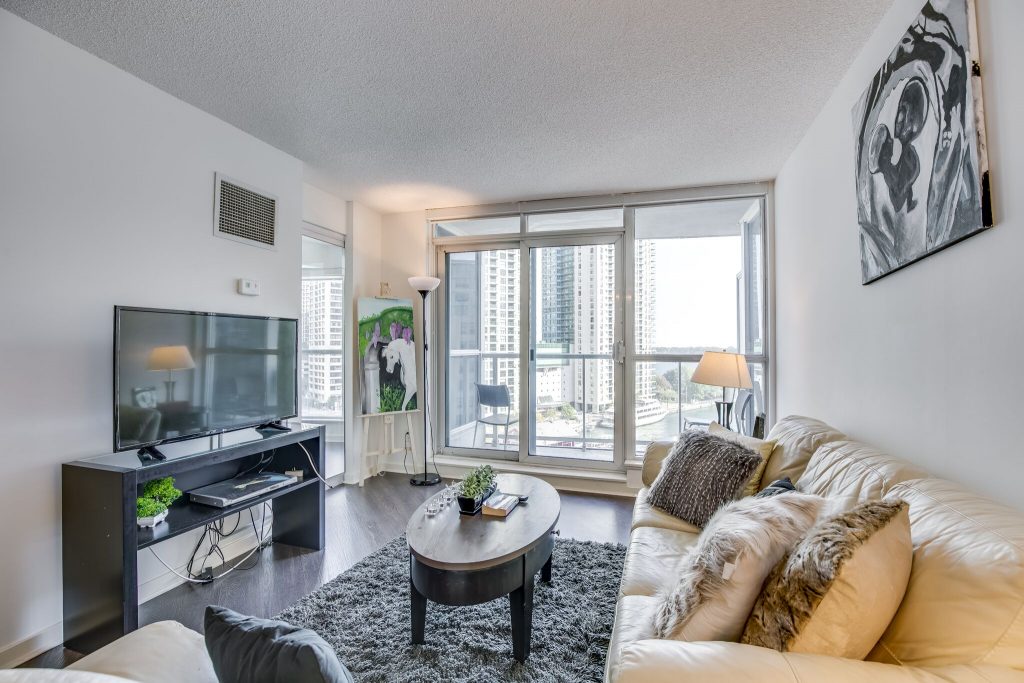 Just walk a few steps to the east from the entrance to the building, and now you're on the Underground PATH, which takes you to Dundas Square and Eaton Centre, among a thousand shops and restaurants all underground to downtown Toronto. Paid parking is next door, and I'll be able to rent a parking spot in the building for sure if you let me know a day before your arrival.
Read More: Modern Lakeview Apartment by Union Street in Toronto