Find Best Sushi in Downtown Toronto in These Restaurants
Believe it or not, there was a time when Toronto didn't overflow with sushi options. There is now apparently a shop on every corner, with restaurants ranging from all-you-can-eat variety to fancy omakase, in which the chef gives the guests exactly what the chef thinks they should eat. You will enjoy these spots. Here are some of the best sushi restaurants in downtown Toronto
Best Sushi in Downtown Toronto
Tachi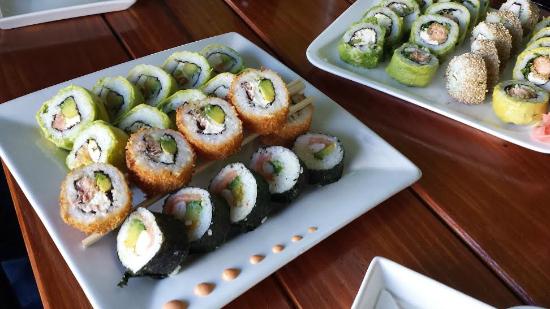 The feeling: as we would see in a Tokyo station, it is a place of tranquility in the living room of the Chief of the Assembly, and a very fun way to discover sushi while stretching these ranges of office chairs.
Sushi: timed to perfection, the omakase meal – the only option here – switches from delicate flavors to more pronounced flavors, which is just how sushi should be enjoyed. Freshness and seasonality dictate the fish that is actually served, the chefs carefully thinking about how they will enhance the flavor profile of each piece of sushi while creating a balanced dance with the others. The bites can start with the hirame and continue until heating (scallop) and ebi (shrimp), with the meal ending on a roller. The specials are a draw and currently, customers love wagyu beef. If you're lucky, you'll receive Miyazaki's award-winning A5 wagyu.
Price: $ 55 omakase menu (11 pieces of sushi and one hand)
Address: 111 Richmond Street West, tachistandup.com, @tachi_toronto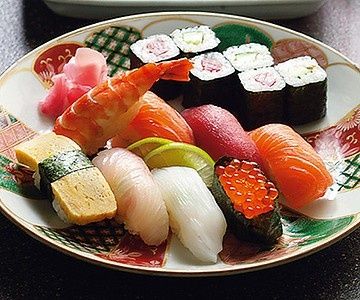 The feeling: It's not uncommon for a chef with two Michelin stars to choose to open a boutique – and live – in Toronto. Fortunately for us, chef Masaki Saito decided it was time, leaving Sushi Ginza Onodera from New York and heading straight for Yorkville. Obviously, we were ready for $ 500 sushi. People like, oh, Drake gave the chef their blessings, and the restaurant was full before it opened fully. More than two seats every night, seven lucky guests snuggle up against the wooden hinoki counter, the tree itself being handpicked in the Nara forest of Japan and costing around $ 100,000 to produce.
Sushi: Saito makes its own new version of traditional Edomae style sushi. (Edo is the old nickname for Tokyo.) For North Americans, age is new, but in Tokyo, it's common. All the ingredients are from Japan and there is not a bit of sauce. As the offerings change every night, a recent meal saw the chef putting it directly on the guests' hands, watching them as they went cheerfully.
Price: starting at $ 380 per person
Address: 88 Avenue Rd., Masakisaito.ca
Shunoko: Sushi in Downtown Toronto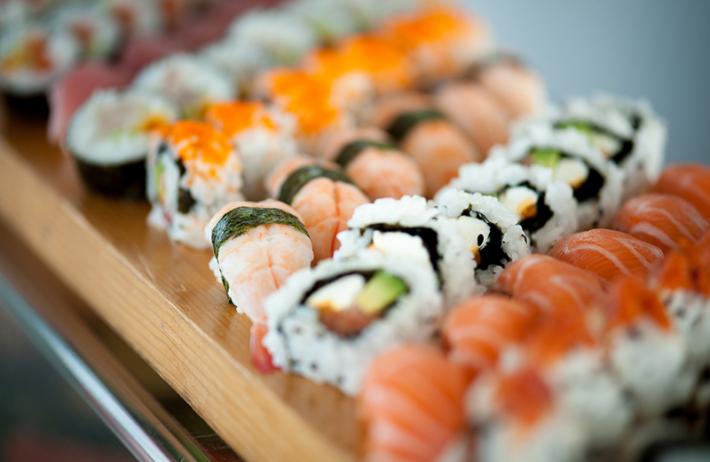 The feeling: what used to be Sushi Nomi in Roncesvalles has been given a makeover and a makeover, settling in a St. Clair space large enough to offer an omakase menu – the sushi version of a fixed price. Inside, walls covered with white bricks and blond wooden beams on the ceiling frame this minimalist restaurant interior.
Sushi: The menu has useful taste descriptors alongside fish options: sea bream is the "king of white fish" while polarizing sea urchin is "ocean butter."  
Price: $ 25 for Sushi Saiko; $ 90 for an 18-course omakase
Address: 1201 St. Clair Ave.
The feeling: nestled in the most peaceful length of Harbord, this welcoming space is the masterpiece of chef Ian Robinson. Indoor, there is a giant table made from a sugar maple trunk.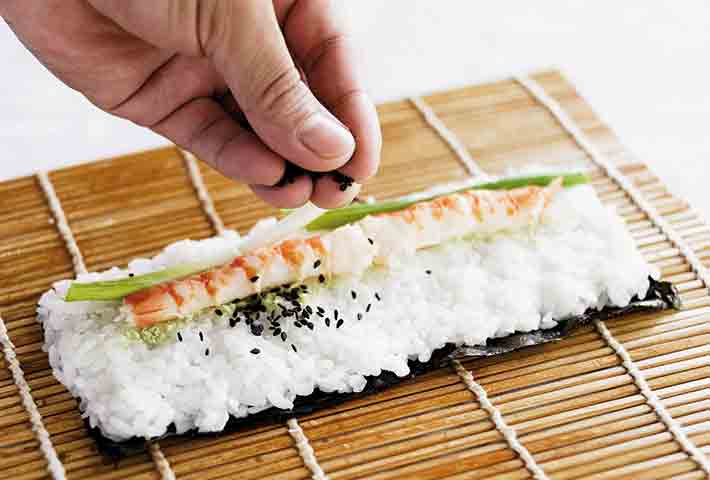 Sushi: Because of the good relationship with the Fukuoka fish, Chef Robinson has direct access to the best of them. He also works with organic farmers to make sure the product is as he wants. The menu changes with the seasons and guests have nibbled on nigiri with saltwater eels, deep-sea perch, groupers, and squid – all from Japanese waters.
Price: $ 6.50 per piece; and $ 46 for the selection of sushi; $ 120 for omakase
Address: 379 Harbord Street, skippa.ca
The feeling: Chef Jackie Lin, who has climbed the ranks of the famous Japanese restaurant Zen in Markham, has opened his shop in the upper parts of Yonge. His skillful skills with fish have succeeded in drawing the gastronomic crowd away from their central center and its sacred space.
Sushi: customers sit at the wooden hinoki counter and wait for Chef Lin to present their perfect sushi. Most seasonal seafood comes from Japan, all caught wild and mainly by line, while tuna comes from the east coast of Canada. Depending on the season, customers can be treated with golden snapper, sea perch, or plain Hokkaido (sea urchin), delighting true sushi lovers.
Price: $ 185 or $ 285 per person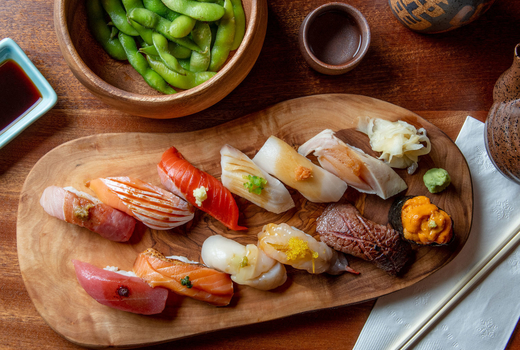 Address: 3328 Yonge Street, shoushin.ca
Looking for Short rental stays near Sushi Restaurants Downtown Toronto?
Moreover, if you are going to stay in Toronto for a short time, you can try one of our affordable and yet luxury stays:
Premium Apartment by Hilton by Eaton | Short Term Furnished Rentals Toronto
Luxury Condo in the Business District | Luxury Apartments Toronto
Skyscraper Core Biz District | Eaton Center Down Town Toronto
Panoramic Furnished SkyView by Sheraton, Trump & Hilton Hotels in DownTown Toronto
Hotel Style Condo by Hilton Hotel – Furnished and Affordable Short Term Rental
High Rise Studio Apartment Downtown Toronto | Short Term Rentals
Penthouse in Core Biz District Toronto – Furnished and Affordable Short Term Rental
Signature High-Rise 1BR in Core Down Town Toronto
Premium 1BR in core Entertainment Down Town Toronto
Brand New Condo in CORE Downtown Toronto | Short Term Rental
In HEART of Business Distinct Down Town Toronto
Stylish High Rise Studio – CN Tower View by Lake