Toronto Neighborhoods: King West Village
Located just west of the booming Entertainment and Financial districts, King West Village is a fast-growing area of downtown Toronto. King St. West is filled with hip modern grocery markets, promotional agencies, and convenience stores. This neighborhood is a popular location for young living and entertainment professionals. The limits of this district are commonly defined to be the areas west of Spadina and east of Bathurst, but the borders are not specifically fixed.
King West Village
King West Village is popular for a number of reasons, but one is definitely that it is within walking distance of several of Toronto's largest districts. So, what are some of the highlights of this fashionable Toronto neighborhood? Let's start with food, since King West is home to some of the best restaurants in the region. Gusto 101 is an Italian food shop situated in Portland, just south of Adelaide Lane.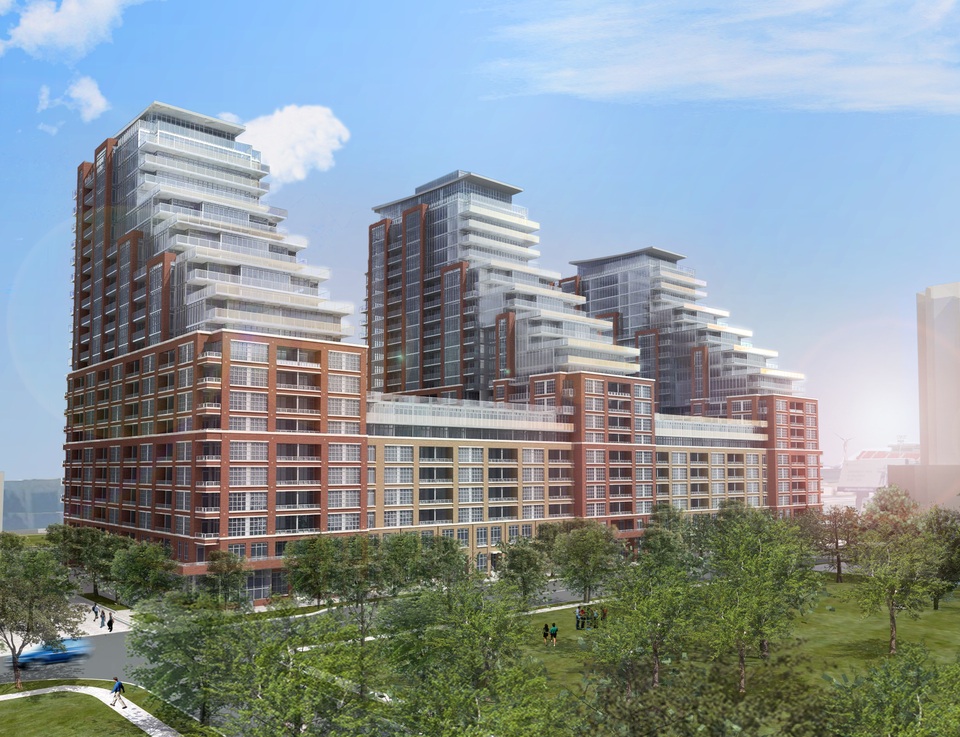 The area is a converted mechanic's garage and has a rustic charm and sophistication that is typically seen in the King West area. We deliver simple and tasty classic Italian food, beautifully baked bread and a wine list guaranteed to please any sommelier.
Nevertheless, if you're looking for something a little more relaxed, try out the Thompson Diner, right at the base of the swanky Thompson hotel. This restaurant combines modern architecture with a traditional dining look and is open nearly 24 hours a day. This dinner provides what could be considered an elevated dining meal, for example, you can dip your fork into their iconic mac and cheese.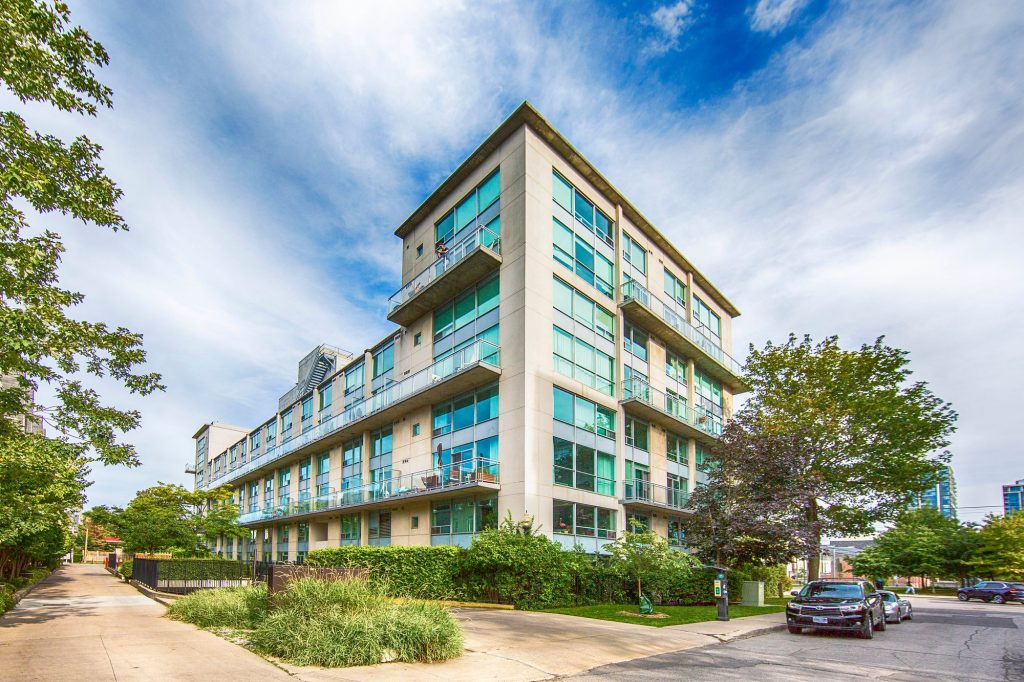 The Bell Lightbox, the central venue of the festival, is situated just east of Spadina and there are also concerts and after-parties in the many fashionable bars and restaurants on the street. Whether you're a movie fan or really enjoy watching in play, you'll certainly want to try out this location in September.
If King West Village sounds like a place you'd like to visit, then you're lucky! We have some condos that you can stay in nearby:
Condos near King West Village
This unique apartment is located at 290 Adelaide st., in the entertainment district and the heart of the city. This area of the city has a wide range of dining, shopping, and entertainment facilities. These features make this rental room perfect for business travelers to Toronto. If you want to save your money, this condo is an ideal replacement for hotels such as Hilton or Trump.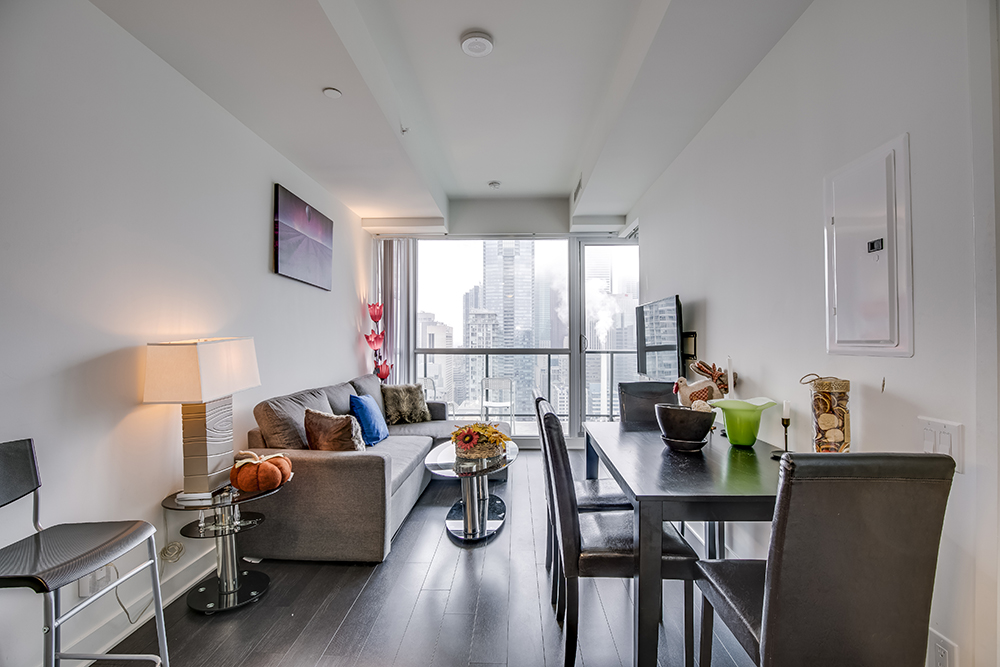 All guests will have access to the state of the art fitness studio located on the 8th floor. Here you will find the gym, indoor cycling studio, massage room, steam room, and all other fitness equipment. In the summer, guests will have access to the private cabanas, infinity pool, and outdoor hot-tub.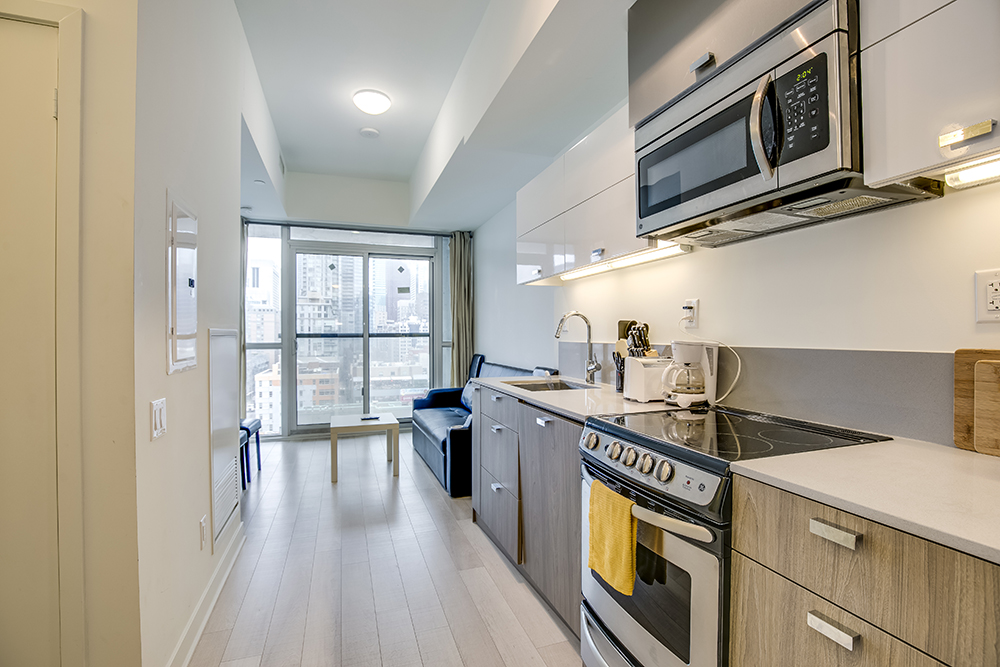 The unit is contemporary, spacious, and inviting. So, you'll feel perfectly at home in this deluxe suite. There is 1 bedroom which has a queen-sized bed. Moreover, the living room has a comfortable sofa bed which turns into a queen-sized bed. There are a large screen SMART TV and a state of the art dining table and other furniture in the living room.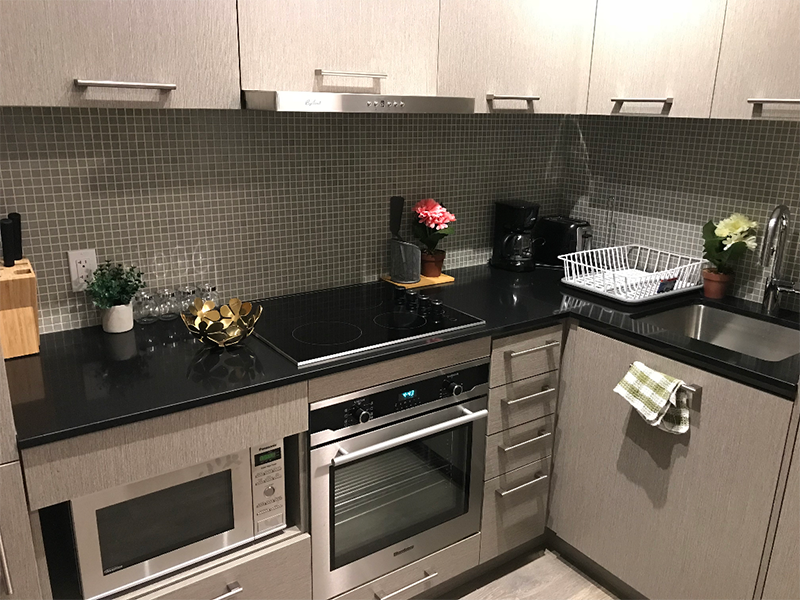 You can take a relaxing shower in your large bathroom. For your convenience, we will provide clean towels, shampoo, and body wash. A washer, dryer, and laundry are also inside the unit to use. Don't forget to share your experiences with your friends via high-speed Wi-Fi. Unfortunately, there is no parking available for my unit in the building. There is public parking attached to the building.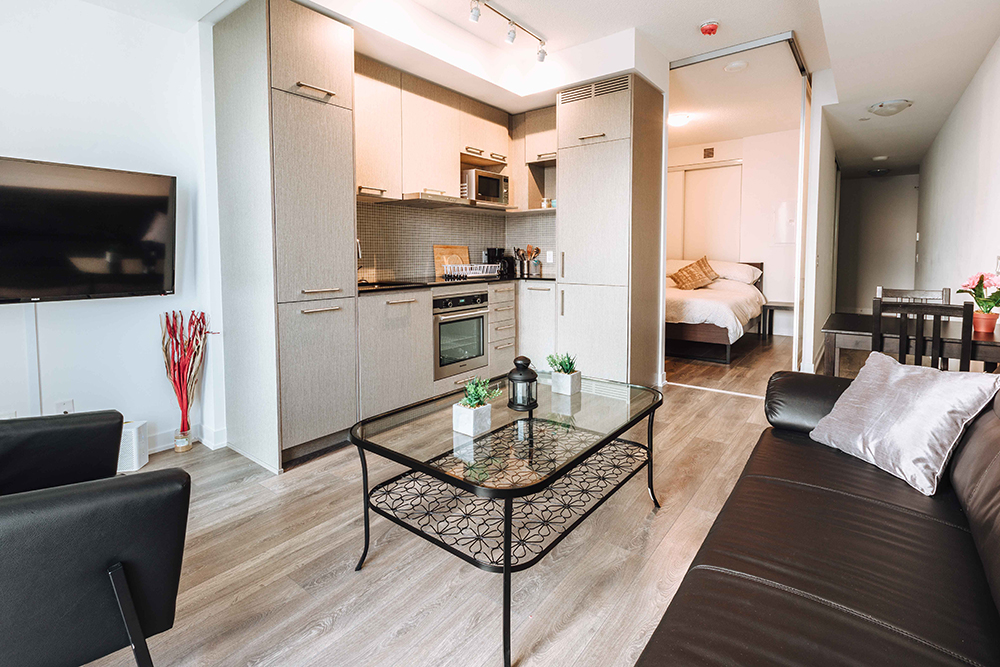 When using public parking, you must take stairs to come down to the Street Level and enter from the main entrance. Also, treat yourself to a fresh cup of tea in the unit's cozy balcony.