Top Things To Do in Yorkville Toronto and Where to Stay Nearby
At the corner of Yonge and Bloor in central Toronto, you'll discover Yorkville, a trendy area home to art galleries, theaters, high-end stores, restaurants and more. The neighborhood was once a haven for artists and hippies in the 1960s, but gradually became a mecca for retail therapy. This being said, Yorkville is a lot more than just shopping.
If you're excited about the city, but still want to get a better idea of what both tourists and locals have to offer, here are eight of the best things to do in the Yorkville neighborhood of Toronto.
Things To Do in Yorkville Toronto: Gardiner Museum
Located only a stone's throw from Yorkville, the Gardiner Museum is Canada's Largest Ceramic Museum and one of just a limited number of specialist ceramic museums in the country.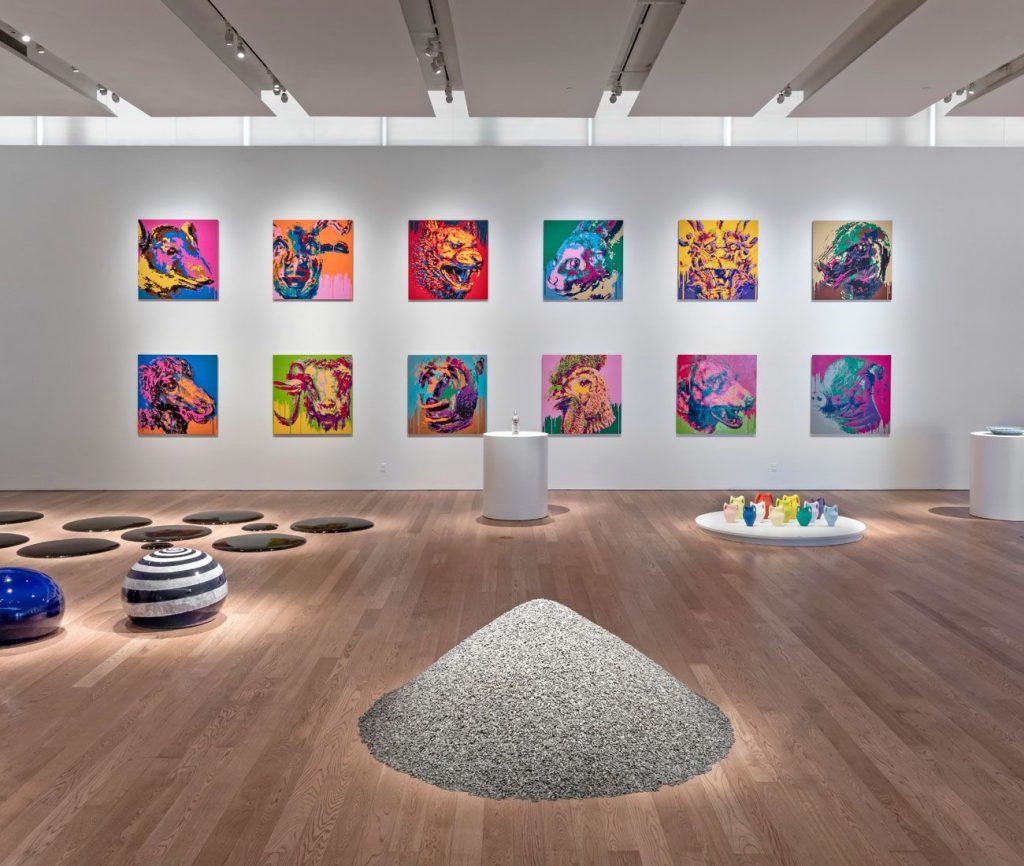 Established in 1984 by George and Helen Gardiner, the groundbreaking museum gives guests a comprehensive look at the ceramic cycle and its role in numerous cultures throughout history.
The museum's extensive collection contains everything from pottery from ancient America to Japanese and Chinese ceramics to European earthenware. Not just that, the museum also provides courses for children and adults, like family Sundays, where the entire family can check out clay making or tile painting classes.
READ MORE: Yorkville Toronto Condos for Rent – Best Available Options
Bata Shoe Museum
If you have never heard of shoes as anything more than design or work, the Bata Shoe Museum gives a fascinating look at the history of shoes.
Thanks to the largest and most extensive collection of shoes and footwear related items in the world, the museum's worldwide display include over 13,000 pieces covering 4,500 years of history.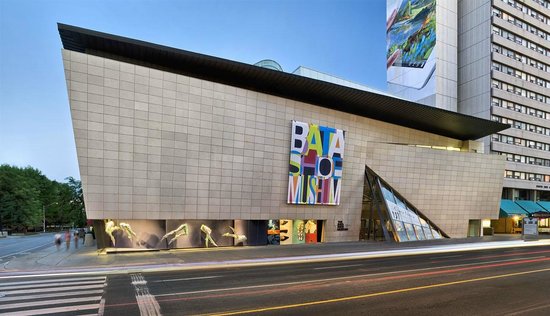 The semi-permanent show, All About Shoes, reflects on the vast history of clothing across the centuries, and the origin and meaning behind what we put on our feet and why.
READ MORE: Room for Rent in Toronto at $300 – Best Options to Choose From
Things To Do in Yorkville Toronto: Royal Ontario Museum
You don't want to leave Yorkville without finding the time to leave the Royal Ontario Museum (ROM). Established in 1914, the museum exhibits art, literature, and nature from all over the world and across history, and is home to a selection of Thirteen million works of art, cultural artifacts and natural history displayed in 40 galleries and display spaces.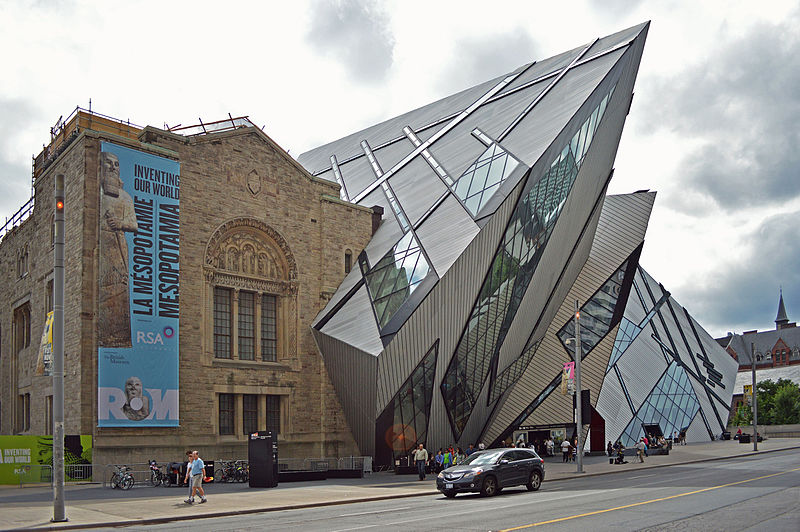 If you're curious about dinosaurs, South Asian art, Chinese palace art, Middle East art, or ancient Egyptian artifacts— you'll find them in the ROM. In turn, the museum houses a gift shop, a children's playground, and a café.
Things To Do in Yorkville Toronto: Shopping!
If you're just searching for a window shop or ready to dig into your pocket, Yorkville is home to a wide variety of luxury boutiques, trendy shops and specialty shops that cover everything from men's and women's styles and boots, shoes, skincare, and home decor.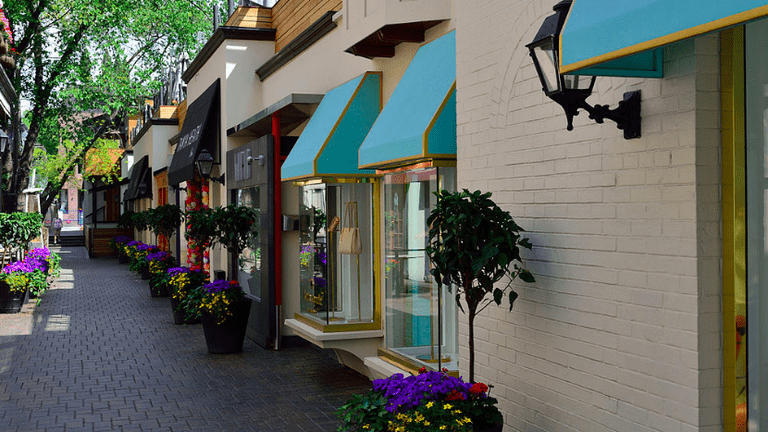 READ MORE: Shopping Mall for Travelers who Stay at Temperance Street furnished apartments- Toronto Eaton Center
Yorkville Park
Pause for a break or see any visitors in Yorkville Park, a tiny yet friendly area in the busy neighborhood that celebrates the heritage of the City of Yorkville and represents the richness of Canadian scenery.
In addition, the park is split into different parts planned to reflect a wide variety of Canadian landscapes that comprise a kind of urban forest. One of the attractions here's the 650-ton stone (over one billion years old) grafted from the Canadian Shield, which serves as the cornerstone of the park.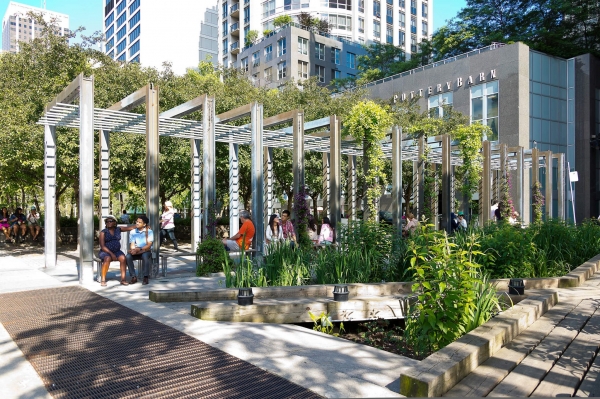 READ MORE: Some of the Best Restaurants in Yorkville
Where to Stay in Yorkville?
Here is our suggestion for you:
Spacious Luxury Apartment in Downtown Yorkville
This 2 bedrooms classy condo offers comforts along with the most high-end shops, restaurants, museums, attractions, all within a walking distance. Also, public transportation is nearby.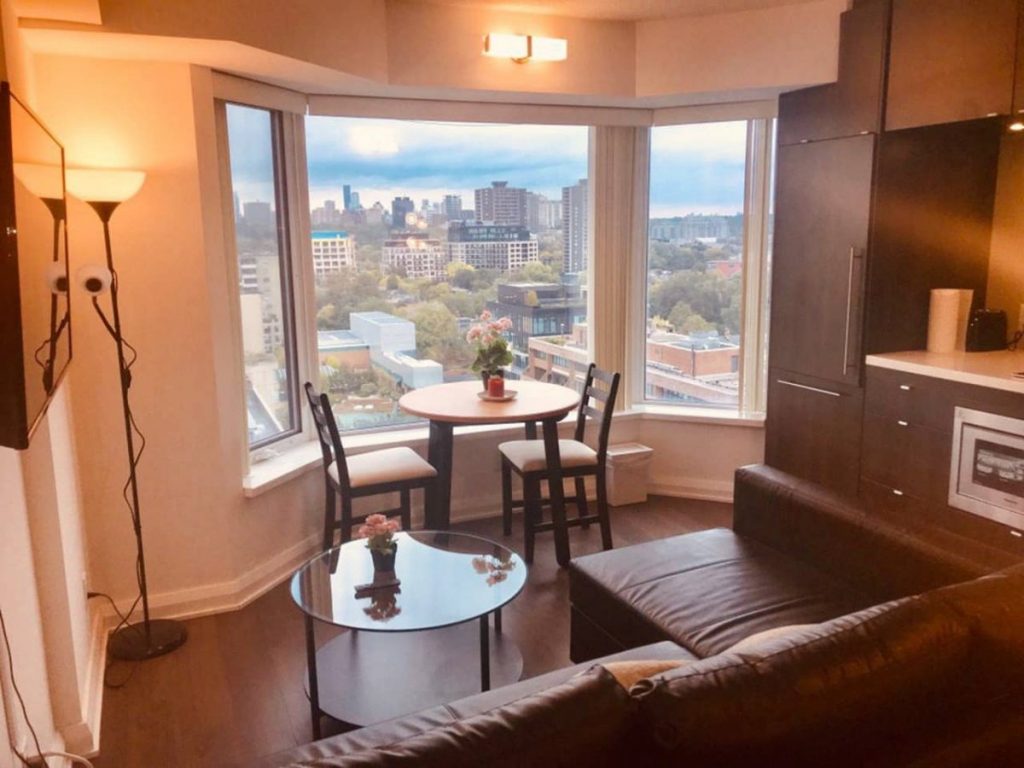 You can easily get to the subway. You will never get bored in this building. After an adventurous day, you can keep up with your daily work out in the gym, see a movie, or get in your comfortable bed.
For more information read: Spacious Luxury Apartment in Downtown Yorkville