Best Shopping Centers in Downtown Toronto & Nearby Rentals
Want to do a little shopping in downtown Toronto? One of the most fun activities to do in Toronto is Shopping! And the good news is, there are plenty of great shopping centers in this megacity. Actually, while you are here, you can visit some of the most famous shopping malls in North America!
So, let's take a closer at these attractive touristic sites and where you can stay in the best rentals around them.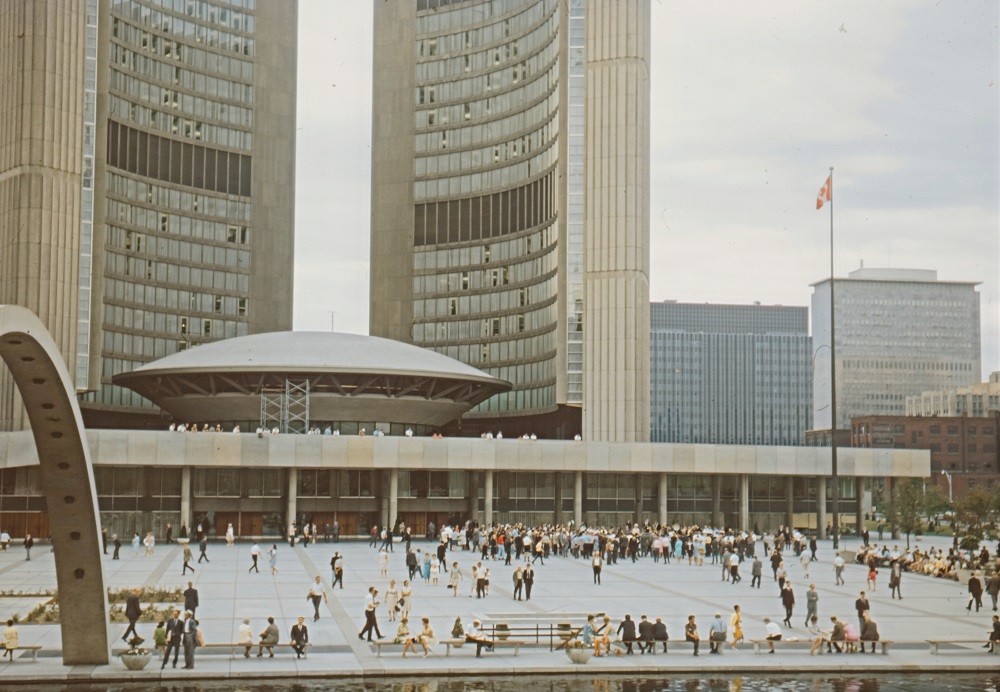 Best Places for Shopping Downtown Toronto
1- Eaton Center
Located at the corner of Yonge and Dundas Streets, the heart of the Financial District, Eaton Center is not only the best shopping center in downtown Toronto, but it is also one of the best in Canada. This huge complex is an homage to more than 250 retailer brands, restaurants, and services.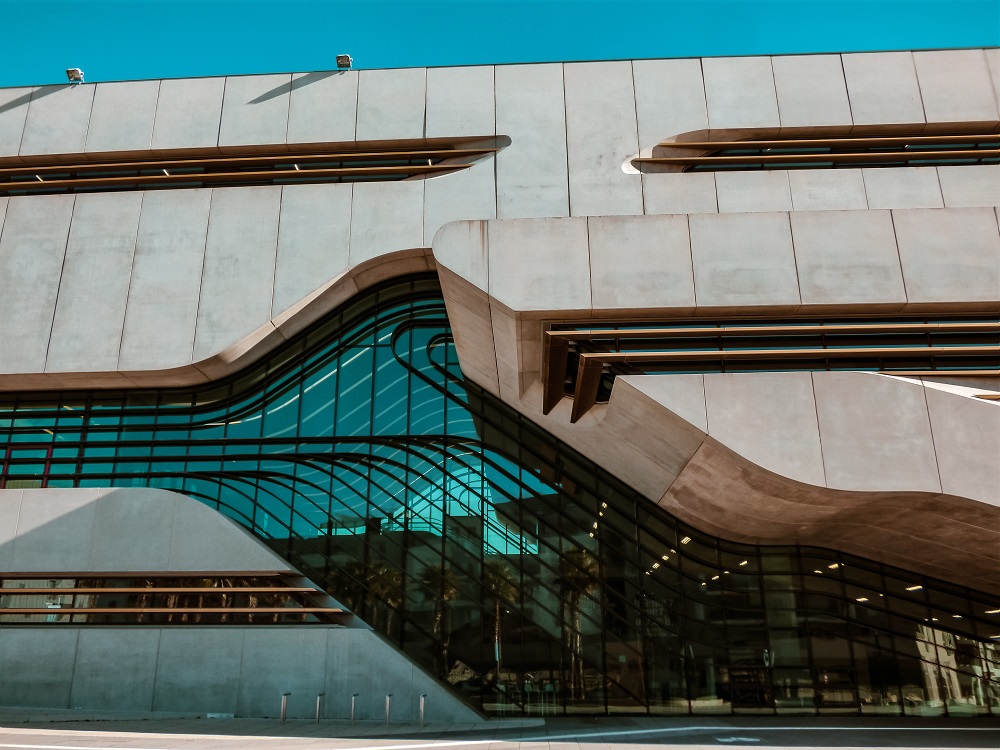 Eaton Center is the largest shopping mall in Canada and one of the main tourist destination of Toronto. The good news is, you can find various shops in various ranges of prices.
Shopping might get you hungry! Although there are many good restaurants in Eaton Center, you can also enjoy a delicious dish at the Best Restaurants in the Toronto Financial District.
Where to Stay near Eaton Center?
As you are right in the center of the financial district, you have numerous choices when it comes to accommodations. There are many well-known hotels such as Hilton and Mariott. But booking a hotel might be a little bit difficult in the financial district, especially if you want to stay temporarily in Toronto.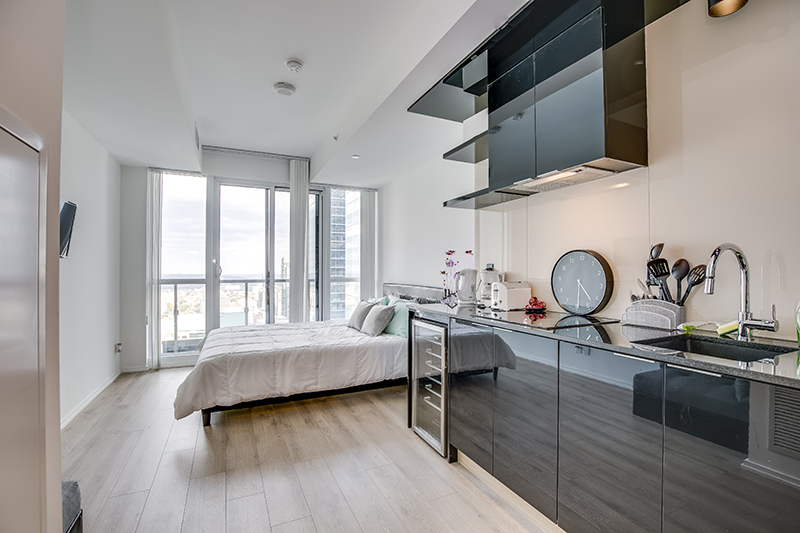 Moreover, if you want to stay for more than a month, a hotel might cost you a lot. So, one of the best choices for you is furnished condo rentals. Staying in these apartments, you absolutely feel like home. The whole place is yours, and there is no restriction to disturb you.
Here is a list of short-term furnished condos that are near Eaton Center, one of the best shopping centers in downtown Toronto:
2- Yorkville
Looking for the most luxury area to do some shopping from famous brands? In this case, Bloor Street and Yorkville is the best choice for you. Kate Spade, Gucci, and many other prestigious brands have branches in these areas. These areas also host Toronto International Festival (TIFF) in September.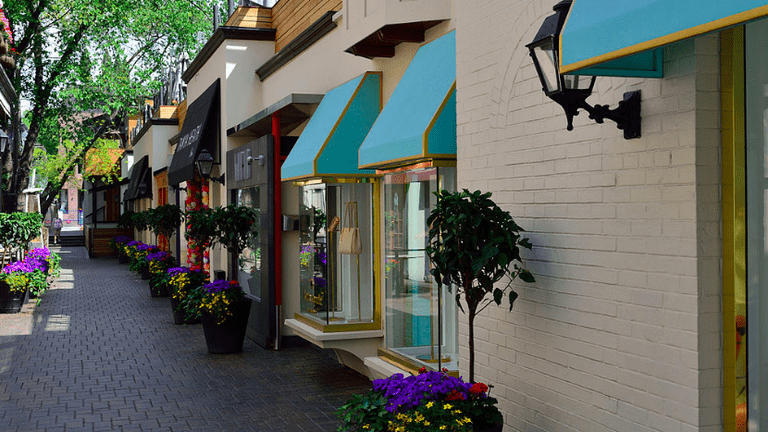 Where to Stay near Yorkville Shopping Centers?
If you are a shopaholic, you will love it to stay in this part of the city to do some shopping in downtown Toronto. A luxury furnished condo might be a good choice for you.
Moreover, staying in the Entertainment District, you will have easy access to Yorkville and Bloor Street West. Here are other options for your stay near this part of the city: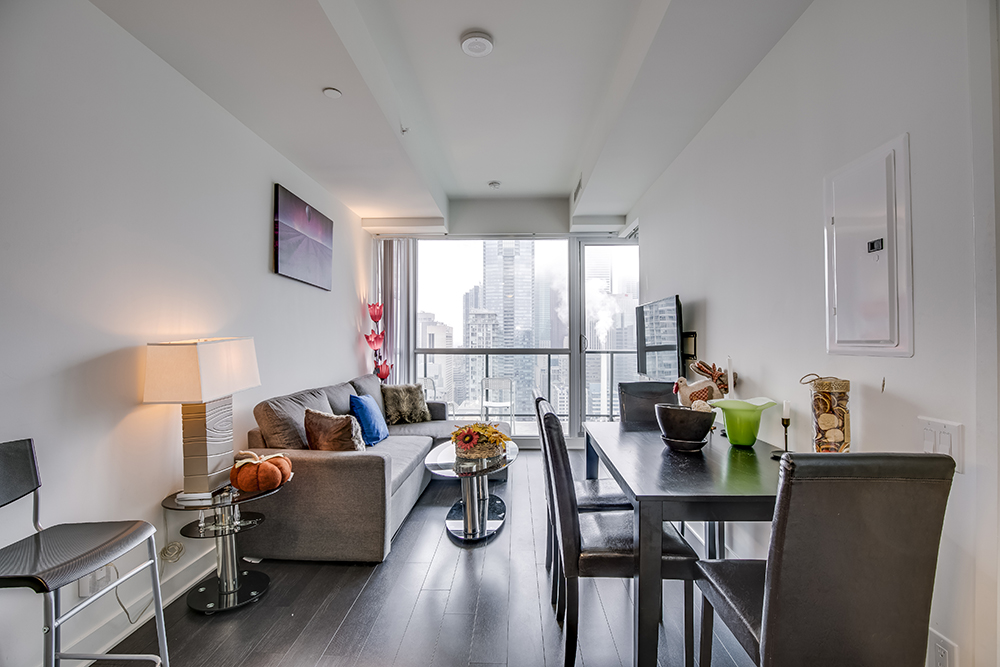 3- Queen Street West
Another great place to do some great shopping in downtown Toronto is Queen Street West. This area is not only great for shopping but also it is great for nightlife as well. You can find many great restaurants and bars on Queen Street. This vibrant area was names as the second happiest district in the world in 2014 by Vogue.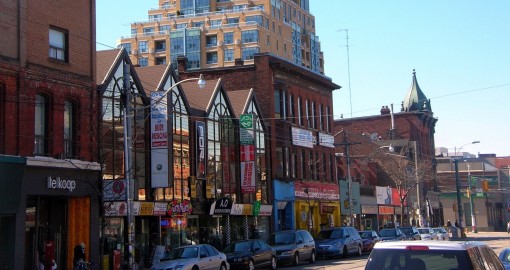 To get to this part of Toronto, you can use King Subway Station and go to Osgoode Station and head to the west. You will find many interesting shops on your way.
Where to Stay near Queen Street West?
Want to stay in a place near this happy street? Here are our suggestions for you: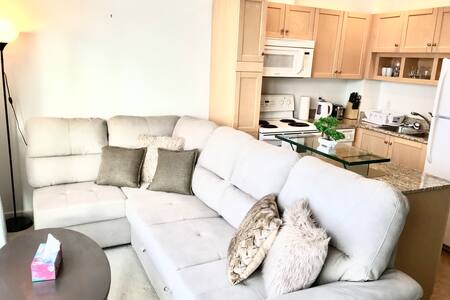 Conclusion on Shopping in Downtown Toronto
Doubtlessly, shopping is one of the most enjoyable activities in the world! If you want to stay in a nice place near the best shopping centers in downtown Toronto, don't forget about the condos mentioned in this article.